---
Legendary Technical Support Uninterrupted by Pandemic
Nathan Schwenke and the rest of the Digitech Systems team faced twice the challenge. With an entire nation scrambling to work from home, how do you keep providing critical support services to customers while transitioning to remote work yourself?
Nathan, director of technical support, says teamwork was the key to uninterrupted success during the COVID-19 workplace disruptions. As a company known for its legendary technical support, we were able to continue to meet our benchmarks of answering more than 98% of our calls within 20 seconds and resolving more than 85 percent of client issues on the first day.
"This was a tough task…to transition and work out all the kinks basically overnight," Nathan says. "I think the biggest takeaway from all of this has been that we could not have done this without teamwork, which happens to be Digitech's Goals & Values No. 11. Everyone individually had to make drastic changes in their lives and at the same time also committed to making remote work a success for our department and company."
I think the biggest takeaway from all of this has been that we could not have done this without teamwork, which happens to be Digitech's Goals & Values No. 11.

~Nathan Schwenke, Director of Technical Support
"We Care Now"
In an era when companies are cutting back on technical support, you and your clients can take satisfaction knowing you enjoy the highest level of personal customer service. We understand the importance of going the extra steps for clients – even more so in today's era of vanishing personal technical support. As HK Bain, our chief executive, says, "You want to have technical support when you need technical support. You don't want an email that says we'll get back to you in 24 to 48 hours… We care now. And that's what we mean by legendary. We're going to take care of you and your problem now."
The pandemic put companies of all sizes to the test. Many failed. A survey by LivePerson found nearly seven in 10 consumers struggled to contact companies using any method in April 2020. As for making phone contact, three in 10 consumers said they were never able to connect. One in five said some companies never called them back. Nine in 10 reported waiting for more than an hour on some calls. Fifteen percent waited more than 2 hours.
"Far too many brands across all kinds of industries went dark," says Robert LoCascio, CEO and founder of LivePerson, a consumer messaging company. With consumers stressed due to an unprecedented global health crisis, companies instead should have been "firing on all cylinders to provide timely access to critical information and services," he says.
Nathan was among the frustrated masses. "I couldn't get a hold of (a leading financial services company) by email or phone… Eventually, they added email support back. A month or two ago we could talk," he says.
Team Effort
Nathan offers specific praise to Digitech's IT and technical support teams for their efforts. Adding to the achievement, a new internal phone system was successfully rolled out amid the Covid-19 disruptions, he notes. Through it all, callers were able to quickly reach out to a personable, well-trained technical engineer. How many companies can say that these days?
Using Customer Service to Enhance Your Revenue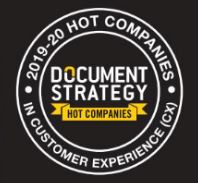 You probably already realize that our customer service team enhances your ability to take good care of your existing customers, but did you know that it can help you close new business as well?
In this article, we've explained why customers care about good service and offered some insights into our claim to "legendary" status. Put our outstanding support team to work with your sales team! You will find repurpose-able materials in the following list that you can —and should— make part of your own sales and marketing efforts.
---
Check out this graphic that highlights just how good our support team is at meeting your customers' needs, and then embed it into your customer service webpage and in all your sales presentations to help prospects understand that you've got their back!
Enjoy this video of HK Bain highlighting our investment in providing "legendary" technical support. In the context of so many poor service experiences being handed out today by competing technology brands, we think you'll agree that this team enhances your own business reputation.
Visit our technical support webpage, where you can dive into the Knowledge Base for problem-solving tips written in easy-to-understand language any time of day, any day of the year.
Learn how client support contributed to our achieving a top customer experience award.
Give us a call at 866-374-3569 to get connected to a live support engineer. We answer most calls within 9 seconds (yep…that's seconds not minutes), so you can count on friendly, knowledgeable help virtually right away. How might you use this to enhance your sales? We know of several channel sales representatives who make a point of contacting our support folks live during a sales visit to show off just how fast we pick up. In most cases, you're also going to be speaking with a rep you know well and whose friendly voice and willingness to help will enable you to close the deal!