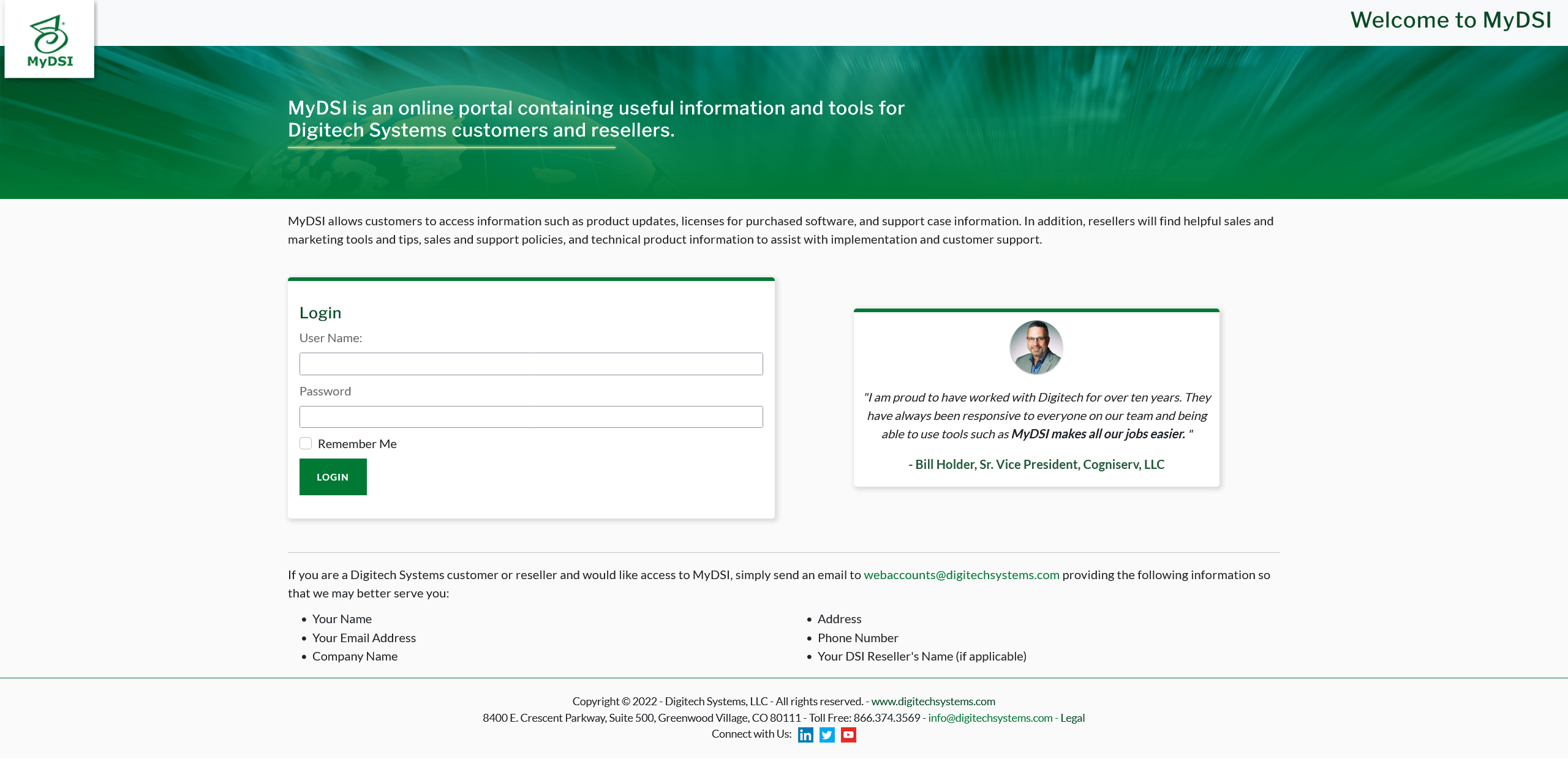 This year's celebration of our 25th anniversary includes a special gift for you: an upgraded MyDSI online portal for sales and technical support. Faster and more responsive, the new MyDSI became operational this morning.
The basic content and navigational tools will look generally familiar and make it comfortable for you to use the site right away. "Fresh yet familiar," notes Digitech Systems Webmaster Juan Castellanos, who worked with other members of the Digitech Systems marketing team on the website redesign.

We've updated the site with you in mind. This new site offers all of the following exciting benefits:
Find information fast. A search bar lets you find all related content, which you can then filter to fine tune your search to exactly what you need. You'll love it, because this lets you broadly see everything we offer on a given topic, but also to immediately get to something specific if you know what you need.

Navigate smoothly. Enjoy a user-friendly experience with new page layouts, menu tiles, font styles and other design features—all accented by Digitech Systems' familiar green color throughout.

Interact with experts. Discover tips, tricks and other helpful information while interacting with fellow users, resellers and Digitech Systems technical experts in our upgraded Forum online discussion board that now includes a search function. Upgraded in connection with the MyDSI changes, the discussion board can be accessed using the Forum link on MyDSI. Note – Password Reset Required: On your first visit to Forum, you'll need to reset your Forum password by clicking on the "Log In" link and the "Forgot Password" button and then following instructions.

Discover full value of Materials section. Learn how to navigate the Materials section and get the most out of our large library of free sales and marketing materials with the "How to Find It Fast" online Quick Tour feature that includes informational "pop-ups" to guide you.
Elsewhere, all of your MyDSI favorites remain, including software downloads and your business and client account information. The same goes for the Knowledge Base, where you'll enjoy faster access to product manuals, how-to guides, and technical advisories.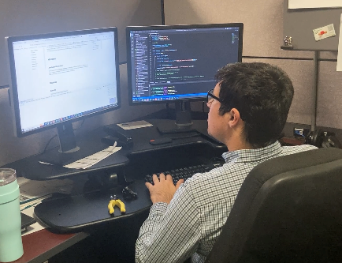 Marketing webmaster Juan Castellanos works on the MyDSI online reseller and customer support portal.
The goal of the MyDSI makeover was to provide relevant information in a faster, more user-friendly and easier-to-navigate online environment. "We're excited to make it easier for everyone to access the information they need," Juan says. "As an example, if you're looking for infographics related to PaperVision®, then the search tool will filter for that. Making it easier to find materials was our No. 1 goal."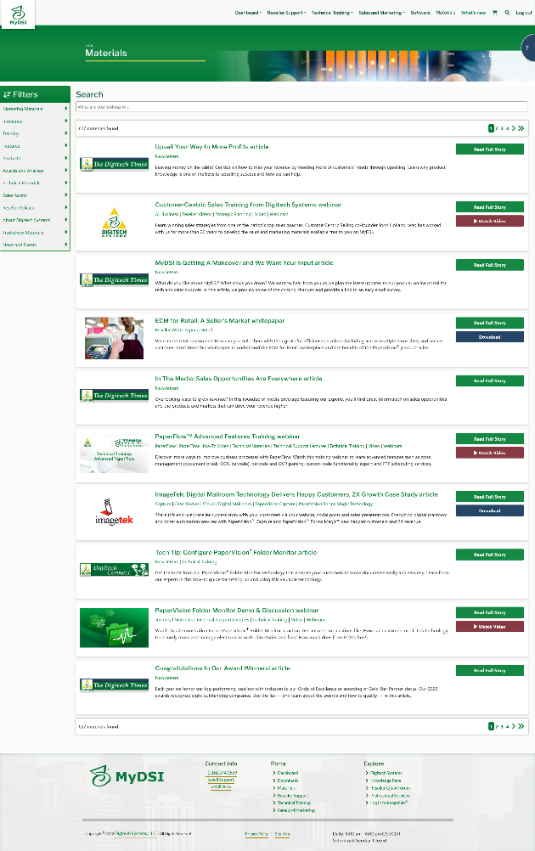 Feedback from our reseller community helped guide the effort. (Thank you to those who filled out our questionnaire earlier this year!) As an example, our long list of free sales and marketing support materials received high marks but, as one survey respondent said, "it is sometimes hard to find or know what really is out there." We're confident the new look of the Materials page in combination with the search bar and ability to filter results and online tutorial will prove helpful. Give that section a look and send your feedback to Juan at juan.castellanos@digitechsystems.com.
Your same user name and password will grant you access to the upgraded MyDSI. If you encounter sign-in problems, please reach out to the technical support team at webaccounts@digitechsystems.com or 877.374.3569.
Digitech Systems understands the importance of online support. Following our founding in 1997, we became one of the first tech companies to offer resellers and customers a convenient online option for technical and sales support. Ever since, we've worked to keep MyDSI at the forefront. Resellers appreciate MyDSI because of the competitive advantage the online portal brings to their business. With a click of a button from anywhere at any time, you can access information to help with everything from software implementation to expanding into new sales markets. And the service is a totally FREE benefit of being a Digitech Systems reseller or customer!
Going forward, you will also continue to enjoy fast telephone access to our US-based technical and customer support representatives. Together, the in-person and online options strengthen our Legendary Customer Support. As HK Bain, Digitech Systems CEO, often notes, you and your customers want the best in sales and tech support and you want it when you need it. Throughout our 25-year history, we've provided tools and support that place your success at the forefront. We're confident this improved MyDSI portal will be an important part of that foundation.
---
Digitech Systems Sales and Marketing